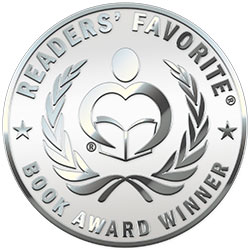 Reviewed by Melinda Hills for Readers' Favorite
Many people think that Madison Rosewood has it all – a free ride to college, a great best friend, and the chance to make something of herself. For Madison, though, that isn't important because, now that she is turning 18, she can finally begin the search for her birth parents. In Everly: Volume 1 by Meg Bonney, Madison defies the aunt who has raised her and plans to find out why her parents left her. Unfortunately, that is not an easy question to answer because the reality lies in a different dimension. Already known for her exceptional speed, Madison discovers many other talents when she and Jason, her best friend, follow a stranger through the portal in an old oak tree in Aunt Ruth's back yard after Ruth is abducted by hooded characters. Now in the land of Everly, the stakes are high as Madison learns the truth about her birth, her parents and why she was taken from this magical, mystical place by Ruth as a young child. Still intent on her quest to find her parents, Madison and her small group of friends become entangled in the very real challenges in Everly – the attempted destruction of all magical beings. It will take something extraordinary to resolve this problem!

Everly is an ideal YA book on many levels, even if you are only interested in a fast-paced, easy to read fantasy adventure. Beyond the brilliant descriptions of an alternate dimension and its inhabitants, and the depiction of a great relationship between two friends, Meg Bonney has loaded the story with many of the issues that confront most YA readers – the question of belonging, loyalty, family ties and purpose in life. The characters are highly developed, demonstrating deep emotional ties and concerns, and the lessons they learn come naturally, some with a high price. Another significant element this book contains is that not everything works out the way you want it to and that is also an important lesson for today's readers. There is tremendous value placed on dedication and making personal choices that have lasting impact. Everly: Volume 1 is well worth reading and certainly a great start for the rest of the Everly Series. Well done with great characters, challenges to be overcome, and a clear look at the need to have determination and drive. I look forward to future volumes to see what happens!