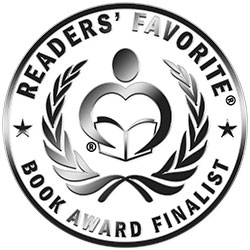 Reviewed by Cheryl Schopen for Readers' Favorite
When you're wide awake and you see someone sleeping, do you ever just want to scream to wake him or her up? Well, that's what Sunny does in Everybody Wake Up!! by Daniel Jude Miller. Sunny is a blonde, curly-haired little girl who loves to be awake, and she wants everyone around her to be awake and enjoy the day right along with her. But she keeps running into very sleepy people today, so she decides to wake them all up by screaming, "Everybody wake up!!" And she always does it with a huge smile on her face.

I absolutely loved this book. It was such a cute story. This is definitely not a book to read in the library or at bedtime. This is a fun book that kids will enjoy being silly and loud with. They'll be laughing and screaming right along with Sunny. I'm a grown adult, and I found myself giggling with a huge smile on my face and wanting to scream with Sunny throughout the entire book. Plus, the illustrations are AMAZING; they complemented the story perfectly. They made it and the characters come alive. I can't imagine any kid not enjoying this book. Doing both the creative writing and the incredible illustrations, Daniel Jude Miller is clearly very talented. I would purchase a hard copy of Everybody Wake Up!! in a heartbeat. Not only will I read this to my daughter, but I will also read it to elementary students I substitute teach for. I guarantee they will all adore it and beg for me to read it again and again.