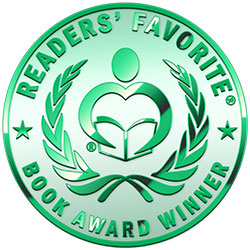 Reviewed by Romuald Dzemo for Readers' Favorite
Names such as Darwin and Einstein will immediately be associated with a heightened mental acuity and scientific authority until one reads Christopher H.K. Persaud's Evolution: Beyond the Realm of Real Science, a compelling and insightful book that systematically unveils loopholes in the theory of evolution. Drawing from the history of science and the authority of the Bible, the author makes a critical analysis of the long-standing theory of evolution, leading readers to discover to their utter surprise the many unanswered questions about the origin of life and the world as a whole.

In Evolution: Beyond the Realm of Real Science, Christopher H.K. Persaud comes across as a powerful authority in the fields of Bible prophecy, creationism, and the origins of life and the universe. At a time when many theories creep up and when science and technology appear to be the primary points of reference in the quest for truth, this book will be the lambent light to those whose minds are still steeped in darkness and confusion, asking questions about the origin and end of life.

This is a book that will fill the many gaps left by science, one that will help anyone seeking for answers to come to grips with the mystery of life. Persaud has masterfully demonstrated that beyond the tiniest particle, beyond the many scientific theories, beyond myth and religion, there will always be a point of mystery, a question mark that points to the venerable face of the Creator. Evolution: Beyond the Realm of Real Science is an engaging, fact-filled, and easy-to-read treatise that is highly relevant to this time and age, a most-needed companion to theologians, scientists, historians, and every seeker of truth.