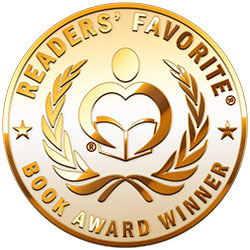 Reviewed by Heather Stockard for Readers' Favorite
Sixteen-year-old Olympic silver medalist snowboarder Jake Taylor and his girlfriend Sophie find themselves caught up in yet another mystery. Jake is competing in the Mountain Madness Games in Colorado to help special needs athletes, but accidents plague the event before it even begins. Sophie, an aspiring reporter, joins Jake in Aspen to cover the Games but it soon becomes clear that someone is targeting the top athletes, Jake included. Their investigation leads them in surprising directions. Meanwhile, Jake's fame and adoring fans are causing Sophie to reconsider dating a celebrity. They must rely on their faith in God to make the right decisions and expose the saboteurs before it's too late.

Extreme Blindside by Leslea Wahl is the sequel to her award-winning young adult mystery novel, The Perfect Blindside. Extreme Blindside is well written and cunningly plotted. Wahl does a lovely job combining faith and mystery in this book that is sure to appeal to many young adult readers. The teen romance is clean and sweet, but nuanced. The mystery has plenty of suspense and twists and turns to keep you guessing. Jake and Sophie's relationship is complex and realistic and both protagonists are relatable and likable. The beautiful Colorado setting and the focus on extreme winter sports are fun and original. Parents will appreciate the lessons and values Wahl infuses her book with and so will any discerning readers. Whether you are a teen or an adult, if you love good, clean mysteries with a focus on faith, Extreme Blindside by Leslea Wahl is a must-read.