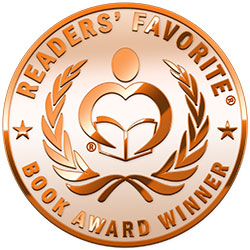 Reviewed by Gisela Dixon for Readers' Favorite
Eye to the Sky: Storytelling on the Edge of Magic by Bobby Norfolk is literally, as the title suggests, the story of Bobby's life told in his own words. Eye to the Sky is written in a fairly sequential manner and follows Bobby as he tells of growing up in the pre-Civil Rights movement era in the South in Missouri. He details his daily life as a kid going to school and playing, living with segregation and racial injustice, his struggles with stuttering as a kid and coping with his handicap, his interest and passion for music, the Civil Rights revolution and its influence on him, his spiritual leaning toward philosophy and self-realization, his wife and family, and finally, his art of storytelling itself.

Eye to the Sky: Storytelling on the Edge of Magic by Bobby Norfolk is a fun, engaging book where Bobby's talents as a storyteller come into play. The book is fast paced and Bobby's voice comes across as genuine and earnest. One can't help but feel themselves almost a part of Bobby's life, reliving those important moments. Another thing I greatly appreciated about this book was the first hand perspective on the '60s and '70s era and the Civil Rights movement. Having lived through it before and after, Bobby can truly provide genuine insight and he does. There are also several photos distributed throughout the book that bring these people to life. Overall, this is a fun, engaging read.