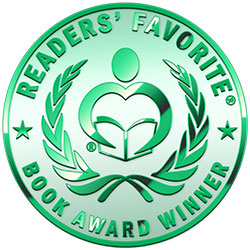 Reviewed by Anne Boiling for Readers' Favorite
Readers follow along as the author introduces Ashley to a variety of fairies. Ashley is an adorable five year old, fond of "mischief." It took a bit of persuasion but eventually Ashley, with some help from her friends Big Rabbit and Turtle, look for fairies.

There are a large variety of fairies. Button fairies live in closets and sometimes sound like mice. A grand Basket Fairy makes baskets and sends a fairy with each one. The Tea Cup Fairy often visits with the Sugar Bowl Fairy while you are drinking tea. Mud Puddle and River are also Fairies. Occasionally you will find a Gremlin. Gremlins can't fly.

I do believe I have a pocket fairy living at my house. Pocket fairies collect bits of stuff and store it in your pocket. Rubber bands, loose change, tiny rocks and bits of string are among Pocket Fairies` favorite things. I know there is a Sock Fairy at my house although I've never seen him. He is always stealing socks to live in.

"Fairy Hunters, Ink" is a delightful story that is sure to please young children with a vivid imagination. The illustrations are beautiful and, along with the paper, give this book an antiquated mystical quality. We should never be too old and stuffy to look for fairies. I know a special child that will enjoy helping me look for fairies.