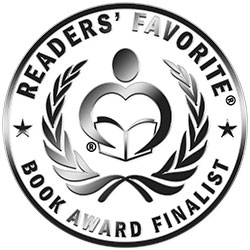 Reviewed by Alyssa Elmore for Readers' Favorite
What happens when you are rumored to be the fastest gun in the West? How far will you go to protect your family? The Fastest Gun Around by Tell Cotten is the exciting ninth book in The Landon Saga. Rondo Landon is known far and wide for his fast gun hand. He and his friend, Lee Mattingly, have just come back from successfully rescuing his new wife, Rachel, and Lee's girlfriend, April, after they were abducted by a group of Apaches. Rondo has a promising job lined up in Midway, Texas and life will soon be normal again, or will it? When Rondo finds out that his friend Ross, his replacement as Sheriff has been ambushed and shot, he is ready to hunt down the men that nearly killed him. Only, Rachel makes him promise not to go after them. When Rondo discovers that the men are looking for him, he has more to worry about than just himself, but also his family. Things become dire when Rondo learns that his friends, Lee and Brian, are being implicated in a crime. He is the only one that believes them. Can Rondo get around his promise to Rachel? Will he be able to help keep his innocent friends from being hanged?

The Fastest Gun Around by Tell Cotten is a thrilling western novel set in a small Texan town when most laws were what the townspeople made them. The author did an excellent job at keeping everything to the Old West. Although this is the ninth book in the saga, I had no problem jumping in and falling in love with the characters and story, which drew me right in. I LOVED it! It was so beautifully formatted and edited. This book was both a fun and easy read. I found this book to be the perfect story to read at the end of a hectic day and get lost in; it rivals a Zane Grey novel. I would recommend this book to those readers that like a good western, a great story, and easily relatable characters.