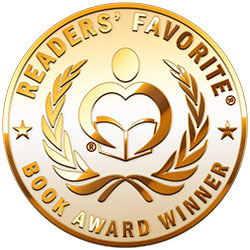 Reviewed by Vincent Dublado for Readers' Favorite
The first book in the Seahaven Sunrise Series by Anne Marie Bennett, Feathers in the Sand is an intimate exploration of human relationships that we can all identify with. Tess Gilmore is a single mother who has been so busy that she has overlooked her own happiness and has neglected her relationship with her preteen daughter, Eva. Enter the idyllic coastal town of Seahaven, Maine, where Tess receives a job offer that requires her to relocate. Eva, however, is not amenable to the move. But Seahaven offers the mother and daughter a new opportunity to start and keep Tess far away from the memories of Cameron, who had married a younger woman soon after leaving. Seahaven proves to be a warm and welcoming place as they are embraced by new friends. Just as Tess is beginning to improve her relationship and quality time with Eva, Luca, her first love, enters the picture. His presence rekindles their old romance and could be a barrier to her relationship with Eva.

This is a fascinating romantic story where the setting plays an integral part in the entire plotline. Anne Marie Bennet's narrative evokes the sensory details necessary to transport you to Seahaven. You can feel and taste the fresh salty air and the blazing sun striping the horizon with intricate shades of russet, raspberry, and gold. Feathers in the Sand is charming and whimsical, and Tess reigns as the profile of a modern woman searching for happiness. She didn't find it; it found her. You will enjoy this novel on its own sweet level in the way it explores the difference between maternal and romantic love. It is filled with simple moments that carry weight in how the characters interact with each other, especially Tess and Eva. I highly recommend this book to anyone searching for good women's fiction.