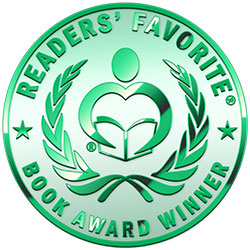 Reviewed by Emily-Jane Hills Orford for Readers' Favorite
Beneath the water's surface between Kalymnos and Telendos lies an ancient city destroyed by an earthquake in 554 A.D. The two islands had once been one. Feathers of the Phoenix: The Atlantean Horse, Book 1 by Cheryl Carpinello sounds like the mythical story of the ancient city of Atlantis. Perhaps it is. Rosa, with her mystical ability to walk in two worlds, past and present, is being called to help rescue the residents who once flourished in the city that sank so long ago. She must find and protect the five feathers of the Phoenix, not an easy task as she must go back in time, as she's done before, and fight unexpected and powerful apocalyptic horsemen who will do anything to possess these feathers. Accompanied by her cousin Jerome and her grandfather, she's in for an adventure of a lifetime, perhaps multiple lifetimes.

Cheryl Carpinello's young adult novel Feathers of the Phoenix is the first book in The Atlantean Horse series. Taking legend, ancient mythology, and the mystery of a sunken city, Atlantis, the author weaves an engaging and exciting tale that will attract even the most reluctant reader. Told in the first person narrative from Rosa's point of view, the plot follows the young girl from her first encounter with a strange man who appears on her doorstep on a cold winter's day. She has been called because she can walk in two worlds and, as the stranger explains, "You are the one who must gather the Feathers on the Sun Days and bring them to the Atlantean Horse so that my people and my land can once more be united." It's an epic adventure, a task like no other. This is a great read for young people of all ages. I love how the author uses adventure to introduce young readers to Greek mythology and ancient history.