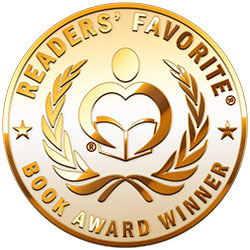 Reviewed by Jennie More for Readers' Favorite
Final Table: A Novel by Dan Schorr is an international political crime novel told from the perspectives of the Canadian Ambassador Jacques Bouchard, a former White House official, Maggie Raster, activist Priya Varma, and a broke divorcee and gambler, Kyler Dawson. Upon the death of investigative journalist Emily Kinum, these people's lives unexpectedly connect, subtly unraveling the issue of sexual harassment. The novel explores how sexual harassment plays out daily in most interactions, with the perpetrators and even the victims unaware of the imminent violation of boundaries. Schorr explores issues related to sexual harassment, including reputation, financial stability, public obliteration via social media, and its impacts on the mental and even physical wellbeing of the recipients of these attacks. This is a subtle portrayal of these pressing issues of our time, yet the message is clear, direct, and unavoidable.

Reading Final Table was like watching a movie about the White House. I could vividly see every character in front of me throughout the novel, and I felt their misery and joy. The characters whom Dan Schorr chose to focus on came alive in the novel, especially Maggie Raster and Kyler Dawson. I could relate to many real-life scenarios in this novel where successful women are often sexualized by both successful and unsuccessful men. The book portrays instances where women refuse to believe other women's claims of sexual harassment. In some cases, men assume that because they like a woman, the woman should naturally be interested, and thus don't request permission to pursue further contact. Schorr delves deeply into the many nuanced ways sexual harassment plays out in society and its devastating consequences for both men and women.