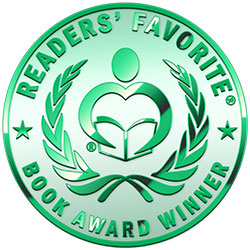 Reviewed by Rabia Tanveer for Readers' Favorite
Find Me Again by Janet K. Shawgo is the story of two lovers who died a hundred years ago, but their love is kept alive by the later generations of their families. Samuel White died in the arms of his nurse Sarah Bowen. When he died, she promised that she would look for him until they were together once again. A hundred years have passed and it appears that their time has come. Taylor White-Shaw and Jace Bowen are both from opposite sides, but they are on the same quest. Their destinies are intertwined and now they must work together to complete what was started all those years ago.

I know that the novel falls in the adventure category, but my inner romantic feels that it should be in the romance category too. I mean, come on, two lovers, long lost and their love is going to be fulfilled after a hundred years? How is that not romantic? This is the first novel I've read by this author and I have to say I'm very intrigued by the way Janet K. Shawgo writes. I am a sucker for writers who have their own quirky way of writing and I have a feeling that I will read a lot more from her. There is something about the way she writes that pulls you right in. You do not have to read the whole series to appreciate her brand of magic; however, I have bought the preceding two novels and completed the first one. And the hint of paranormal did bring out another facet of the novel. It is a wonderful series.