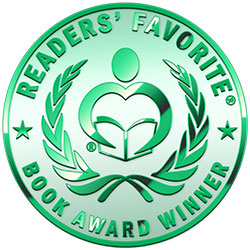 Reviewed by Valerie Rouse for Readers' Favorite
Finding Maslow by Susan Lee Walberg is an interesting novel about Justina Gonzalez, an avid student, and her budding romance with Daniel. The story begins with Justina so fully absorbed in her studies that she does not realize that Hurricane Sandy is approaching her area in Long Beach, New York. She is brought out of her reverie when she hears a loud banging outside her house. She looks out and sees a guy outside, boarding up a window. Daniel was a handyman that her father had hired to do odd jobs around the house. Daniel duly informed Justina about the coming Hurricane Sandy and they made preparations. The two of them rode out the storm together at Justina's house. They quickly formed a strong friendship. Justina's father, Senator Gonzalez, immediately frowned upon their friendship. He voiced his concern as well, as he preferred his daughter to associate with a more elite person, not a local boy.

Finding Maslow is a novel showcasing the vast divide between the haves and the have-nots. Author Susan Walberg has done an excellent job in exposing the reality of the worlds of the poor and the rich. The language used is semi-formal to reflect the seriousness of the author's message. I love the fact that the author included a thread of romance which many readers can relate to. This tactic also allows us to wish that we could be the hero/heroine and be a partner in a loving relationship. This book encourages the concept of true love despite the odds. It also has a realistic feel to it in that the disaster and its effects are mentioned. I love the irony whereby the two main characters find each other again in a different yet negative environment. Were they destined for each other? Overall, Finding Maslow is an engaging book filled with encouragement. I recommend it to all readers.