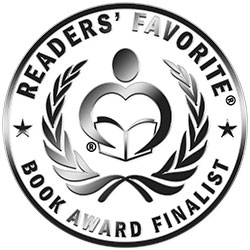 Reviewed by Lesley Jones for Readers' Favorite
Floating in the Neversink by Andrea Simon is an extraordinary novel. In the summer of 1955, nine-year-old Amanda Gerber has to say goodbye to her best friend, Francine. She travels from Brooklyn to deep within the Catskill Mountains, where Grandma Sarah lives. Although she is sad to be apart from Francine and worries that her absence will end their friendship, Amanda soon meets her cousin Laura who joins her on an exciting and sometimes dangerous adventure. Amanda also meets some eccentric and colorful members of her extended family. With each summer break spent with Grandma Sarah, Amanda learns that becoming a teenager brings new challenges and responsibilities. She also discovers that sometimes not everyone has good intentions or values. As her family faces tragedy, relationship breakdowns, and dark secrets from the past, Amanda learns the importance of treasuring the relationships with those you love.

Floating in the Neversink by Andrea Simon is a descriptive narrative that will transport you back to the innocence of your childhood. I resonated immediately with the eclectic mix of characters. Each of their backstories was well-detailed, which made their personalities so realistic and vivid. Their reactions to each situation were believable. I feel the sharp and authentic dialogue was the strength of this novel. It powerfully encapsulated the emotions of the characters. I thought the conversation between Amanda and her father around mental illness was particularly poignant. Although I adored Amanda, I also loved Laura and her strong character and sharp sense of humor. Her personality particularly shone through when discussing the origins of snow with Grandma Sarah; her reply was hysterical. The plot explores vital issues that every teenager will face in their lives, such as relationships with the opposite sex, family tensions, peer pressure, and grief. There were also subtle but powerful life lessons entwined throughout the plot, like her father not becoming a doctor. This line from Amanda around qualifying as a doctor was superb: "I guess they didn't need to know that stuff in the sweater factory." Many scenes highlight the importance of accepting differences in others, the willingness to step out of your comfort zone, and attempting new challenges. It is a highly engaging coming-of-age novel.