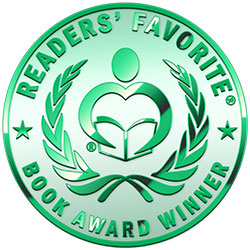 Reviewed by Divine Zape for Readers' Favorite
Can one really love a dead man and feel him even more intimately than anyone living? In Forever More: A Love Story from the Edge of Eternity by Michele DeLuca, a mystical experience of love takes place, a love beyond the tomb. Rebecca has loved Sebastian with everything in her, and now the only thing that separates them is death. She'd have thought her feelings would die with his passing away, but a new form of reality unfolds in her. She discovers that they are closer now than ever and that his energy is more deeply felt than when he was alive. His frequent visits are exciting moments for Rebecca, but things change when they decide to use the body of a widower, a retired college professor, Albert, to bring Sebastian to a physical form and allow him to earn his redemption. The three are involved in an exciting experience, but then one of them will have to go? Who would that be?

I was intrigued by the originality of this story and by the idea that drives it. People do keep beautiful memories of those they have loved and lost, but in Forever More: A Love Story from the Edge of Eternity, readers are not just reading about precious memories, they are reading a mystical experience where a dead person maintains a powerful relationship with a living woman. This might not be an altogether strange subject, but many readers can relate to it, thanks to Michele DeLuca's storytelling skills. The story is told in a compelling narrative voice that makes the reader feel like this story was unfolding before their gaze; the characters are well-crafted and the prose is great. I enjoyed the twist in the story and the complexity of the conflict in an unusual love affair. It was simply brilliant.