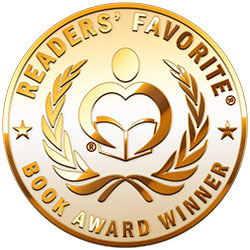 Reviewed by Jack Magnus for Readers' Favorite
Free Dive is a science fiction/adventure novel written by C.F. Waller. Dexter Knight is an engineer who's gotten into a lucrative retrieval business with his friends, Cam and Lydia. Dexter and Cam pooled their talents into designing SDs, compact titanium robotic devices that can withstand water pressures and are capable of learning and interacting with each other. The three of them have been using the SDs to collect memorabilia from the wreck of the Titanic, but a customer's ill-advised use of a Titanic teapot at a luncheon, however, has gotten the three of them some unwanted attention, and they find themselves accepting an employment offer that would have been deadly to refuse. Their assignment is to get their SDs down into Challenger Deep in the Mariana Trench.

C.F. Waller's science fiction thriller, Free Dive, is fast-paced, well-plotted and exciting. Dexter, Cam and Lydia are marvelous characters whose synergistic partnership is inspirational. I particularly enjoyed learning about the SDs and the tech that Cam and Dexter use to create these remarkable and sentient devices, and reading about the interaction they have with Lydia's trained dolphins. The Mariana Trench is the perfect setting for this terrestrial science fiction story as the inaccessibility of its depths remain a tantalizing mystery. Free Dive is a thinking man's thriller that combines science, maritime exploration and adventure. As I was reading it, I was reminded of the excitement I felt reading some of Cussler's early Dirk Pitt stories. I had a grand time reading Free Dive. It's easily one of the best science-based adventure thrillers I've read in some time and it's most highly recommended.