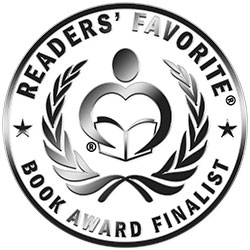 Reviewed by Jack Magnus for Readers' Favorite
Friendship: A True Story of Adventure, Goodwill, and Endurance is an autobiography written by Francis Mandewah. Mandewah was born in 1961, in the small village of Punduru in Sierra Leone. His father died when he was just an infant, leaving his mother to raise him and his older sisters, Bettie and Amie, who often cared for him while their mother was working in the fields. Punduru is located in a tropical rain forest in West Africa, a location rich in plant and animal life, having a robust rainy season and a hot and windy dry season. Mandewah became proficient as a lad in climbing the various fruit or nut-bearing trees, which grew in the family's small farmstead. Life really began for Mandewah, however, when he started attending classes at the United Methodist Church elementary school. The teacher was strict about tardiness, but taught his students the precepts of Christianity as well as the basics of education. After he completed his schooling there, he went to live with his cousin in Yengema, which was a hub for the diamond mining business that was booming in Sierra Leone. His cousin, while generous in paying Mandewah's tuition fees, was physically abusive and made living there an ordeal. Faced with the choice between continuing his education and returning to his village, he opted to stay under his cousin's roof. But one of his daily chores, selling oranges in town, turned out to have unexpected repercussions -- repercussions that would change his life. A blond-haired American pilot bought some oranges and started up a conversation with Mandewah; his name was Tom Johnson, and he offered to paid for his education, and, best of all, wanted to be his friend.

Francis Mandewah's nonfiction autobiography, Friendship: A True Story of Adventure, Goodwill, and Endurance, is a fascinating account of a life-changing friendship between the author and a man who wanted to make a difference in someone else's life. I loved reading about the natural beauty of Sierra Leone and was infinitely saddened by Mandewah's later account of his village's destruction during the conflicts. The author's travels across the Sahara Desert and through Europe are compelling reading, on a par with some of the better travelogues I've read. I particularly enjoyed reading about his stay in Italy with the Stanganelli family, who owned the Park Hotel in Gioia Tauro, and loved experiencing the sights in Italy and Greece through his eyes. Mandewah's accounts of his schooling in Massachusetts and New York are inspiring as well, and his stories about his life on the reservation with the Ojibwa Native Americans were absorbing. As a black man, Mandewah has experienced his share of discrimination in this country as he chronicles when he discusses about the time he fell prey to a scam, but his steadfastness, despite the odds, is something the reader gets to realize most clearly in this remarkable and well-written autobiography. Friendship: A True Story of Adventure, Goodwill, and Endurance is most highly recommended.