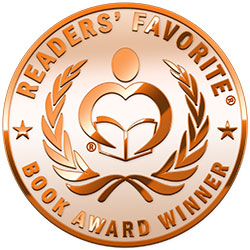 Reviewed by Hilary Hawkes for Readers' Favorite
From Fear and Failure - To The Finish Line by Cindy Starke is an inspiring self-help, motivational book for anyone needing the courage to achieve a seemingly unattainable goal. Telling the story of how she prepared for and tackled a strenuous triathlon, coping with setbacks and failure along the way, Dr Starke shares her insights and personal motivational techniques. Tackling fears and finding the root of our fears, planning, dividing tasks into manageable sections, time and patience, staying on track, the importance of good nutrition and getting enough sleep, finding and using the support of others and dealing with failure are all covered in the book. The author also shows how she draws on her personal faith in God and uses biblical quotes to inspire and encourage readers needing strength and confidence.

From Fear and Failure - To the Finish Line will help encourage and motivate anyone wanting to find a way to achieve a personal or life goal. Cindy Starke uses her inspiring example of the way she achieved the commendable Ironman challenge, and her ideas for training or preparing and developing the right mind set can be applied to almost any situation. I liked the combination of her personal story of struggle and achievement mixed with very doable strategies, steps and techniques. The author understands ingrained fears and lack of courage or confidence that can hamper achievements and finding self-fulfilment. She shows us, step by step, a sensible and healthy way to challenge and overcome whatever may be holding us back. What made this book real for me was the author's willingness to include and explore her own fears and failures – taking these as opportunities for learning, reflection, and inner growth. We see how in the end tribulations can make us stronger and more determined.

Dr Starke shows her Christian faith to be an important and motivating part of her life, and her references and explanations of biblical words encourage the reader to persist and believe we have all we need to accomplish whatever we are meant to do in life: "You are a child of God. Your playing small does not serve the world…when we let our own light shine, we unconsciously give other people permission to do the same. As we are liberated from our own fear, our presence automatically liberates others." While life can be challenging, Cindy Starke's guidance and experiences demonstrate how we can reach our potential, become a doer rather than just a dreamer, make satisfying life-enhancing changes, and even be a beacon to others.