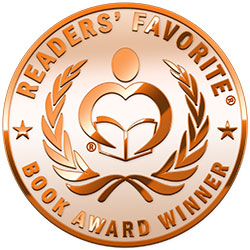 Reviewed by Christian Sia for Readers' Favorite
From Shoeshine to Star Wars: The Chronicles of Walt Jourdan by Walt and Lee Jourdan is a compelling memoir that chronicles the life of father and son as they overcome obstacles and face the challenges that only a migrant trying to create meaning in life in the US can face. Set against the backdrop of a turbulent historical moment, characterized by the Great Depression, this story is one of hope and a testament of how a man and his son could change their stars and determine their destinies. Readers will be surprised with their response to hardship, their overall perception of life, and success born of a resilient spirit. It is inspiring to watch little Walt shine a shoe here and sell a magazine there just to contribute to the welfare of the family.

One of the inspiring things about this book is the powerful lesson that we can choose how we respond to situations in life. Instead of feeling defeated and blaming others for their predicaments, both father and son took their fate into their hands and went out to find solutions for their problems. No wonder Big Walt quit school and started his numerous businesses. Readers are introduced to the difficulties faced by most immigrants trying to raise families in the US. The writing is crisp and beautiful and the voice comes out in a warm and powerful way. Most of the book is written from the point of view of the son. From Shoeshine to Star Wars: The Chronicles of Walt Jourdan is both engaging and inspirational, a story I'd love to see on screen.