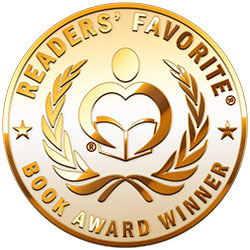 Reviewed by Sherri Fulmer Moorer for Readers' Favorite
Police Detective Barry Marshall can't seem to catch a break. He's worked two major cases and become a victim of identity theft when another case falls into his lap. The problem is that this time it's personal. The perpetrator is targeting individuals who have crossed paths with Barry in unfortunate ways, and taunts Barry with a call after each murder. A series of dead ends and an increasing body count put the pressure on him to solve the case. But when the killer crosses another line by setting Barry up professionally and personally, it's obvious that Barry's done something to set this psychopath off. Game Piece by Alan Brenham is a fast-paced thriller that takes readers on an exciting journey of murder, revenge, and the power of love to drive people mad.

I enjoyed Game Piece. It is an exceptionally well-written and exciting mystery novel with excellent, believable characters, a thrilling adventure, and action on every page. There are no "slow" scenes, and the story moves along at a great pace to keep readers engaged and guessing not who the killer is, but rather how he will continue to evade Barry Marshall. Barry is also a believable and interesting character, with all of the charms, faults, and quirks that make a character so real that you'll believe they could be a real friend, neighbor, colleague or, more importantly, a detective you don't want to cross paths with! Alan Brenham has crafted a wonderful, exciting mystery that will keep readers engaged to the last page and beyond. An excellent novel!