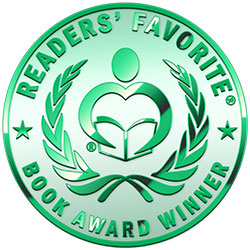 Reviewed by Susana Pena for Readers' Favorite
Garbage Bag Suitcase by Shenandoah Chefalo is a very emotional story about the author's difficult and lonely childhood. Her alcoholic and drug addicted mother and step-father lacked the adequate parenting skills needed to raise a child. They lived as nomads, always running away from something and constantly moving to different places. The author endured physical and mental abuse at the hands of her parents. She was locked in her room for long periods of time, starved as a form of punishment, belittled by being called stupid and worthless, and was often hit. Her birthday and the holidays were never celebrated, and her only true friend was Love Bunny; her favorite stuffed animal that kept her feeling safe. The author always wished for a family that would love and protect her. She thought she would find that while in foster care, but that never happened. She had to become independent at a young age and this taught her to strive for a better life and future. The end of the book also mentions ideas on how to improve the broken foster care system because it is clearly in need of being repaired.

I really enjoyed reading Garbage Bag Suitcase by Shenandoah Chefalo, because it was a very interesting and heart-breaking autobiography. The author was brave enough to share her story about her abusive childhood where it was common for her to be locked in her room and starved. This led her to feel lonely and sad all of the time, because her parents didn't seem to love her and she felt unsafe in her house. It was very sad to read all of the abuse that the author was put through, because kids shouldn't have to suffer that way. Kids need to feel loved, protected, and wanted. They also need to be fed healthy meals, kept clean, and be treated with respect. The author also mentions her stay with a foster care family that didn't give her the love and attention that she had hoped for. They clearly took her in because of the money that the government had to pay them in order to raise her. The second half of the book contains eye opening statistics on foster care children and it elaborates on different solutions that are needed in order to end this cycle, and I agree with what was mentioned.