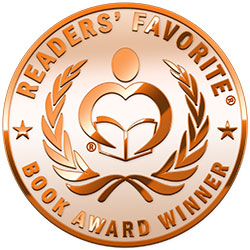 Reviewed by Jamie Michele for Readers' Favorite
Gene, Everywhere: A Life-Changing Visit from my Father-in-Law by Talya Tate Boerner is a non-fiction memoir that chronicles a time in Boerner's life when caring for an aging relative became the household's responsibility. After his wife Pauline is admitted for care in a local Arkansas hospital, ninety-year-old Gene goes to live with his son John in Dallas, Texas. Talya is really the one who becomes his primary carer, helped (in thought even if not in actuality) by the family dog, Lucy. Gene is slow-moving and slow to remember, which makes Talya's job a little more involved. This is compounded by Gene's tendency to micro-manage and his reluctance to accept even small changes despite them being in his best interest. He's rough around the edges and has the abrupt, straightforward tone that men of his generation often do, but there's also an intense sensitivity that emerges in tears when he is watching the news or recalling an old memory. As the visit lengthens, Tayla balances her banking work with Gene's failing memory, post-traumatic stress, medication and meal schedule, and the labyrinth of medicare. When Talya and John hire Gene a carer so Talya can return to work, she begins to understand the positive impact of Gene's presence and the things that truly are most important.

Gene, Everywhere is an entertaining and emotional look into the life of a father and the relationship between the author Talya Tate Boerner, who had never spent as long as even ten days with her in-laws beforehand, and the man who raised her husband. It's written with great insight and wit, allowing Boerner's old dream of writing a book about sex and sarcasm to come to fruition (minus the sex). I loved Gene from the moment he watched Talya like a hawk as she divvied up his pills. I also loved that the same man whose presence feels like such a burden is also the same man who will sit in his room for hours, patiently waiting to be guided down sixteen steps. His war stories unfold in layers, as does Talya's life, and it's beautiful to watch the pair lean on each other in equal measure. Highly recommended.