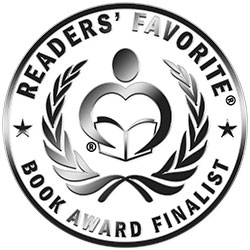 Reviewed by Randy B. Lichtman for Readers' Favorite
If you are considering applying for an MBA Program, then Get In, Get Out, Get Hired! by Dean Rosenwald has some valuable information to share with you. It has been subtitled "The cheat sheet to success in US MBA programs: How to get accepted, succeed academically, and land the job you've always wanted." It talks about all three stages for the MBA—Applying to an MBA Program (Get In), Succeeding in an MBA Program (Get Out), and Applying and Interviewing for a Job (Get Hired). It is an interesting book written from the perspective of an MBA graduate, based on the author's experience and recommendations for success.

In the first section, "Get In", Rosenwald focuses on motivations on why to enter an MBA program and the steps of preparation for acceptance by a selected program. This section of the book is the most valuable as one considers whether it is worthwhile to spend the money needed to finance an MBA, as MBAs are not for everyone. Deciding on the right college with the right format based on their ratings and the right format (full-time, part-time, online) are very important factors to consider as they can affect your future career path as well as networking and job opportunities. Networking is an important aspect to consider when choosing the right program and there is more information on this within the second section of the book.

In the second section, the author explains how the Orientation is important in meeting people and forming study groups, a very valuable resource of success in selecting the right people to help you succeed. MBA Programs often focus on case analysis and Rosenwald explains some valuable success strategies. The section on courses reflects the offerings at Katz Graduate School of Business at the University of Pittsburgh and does reflect similar curriculum as other schools, but it is important to know that not all the courses pertain to all MBA Programs. The final section is an in-depth discussion of job hunting and interviewing strategies valuable for MBAs as well as other graduates. The information in this section is practical and universal.

Overall, Get In, Get Out, Get Hired! is a valuable book if you are considering investing your time and money in an MBA Program. If you are considering selecting a program, then its practical information from an MBA graduate will be worthwhile to read and analyze your own motivations to do so.