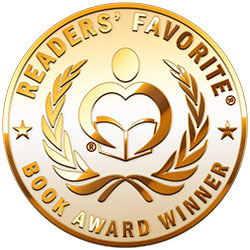 Reviewed by Vincent Dublado for Readers' Favorite
Get to the Point: Every Guidance or Provision You Will Ever Need Can Be Found Today in God's Presence by Kevin White is a book that should have never been written as, ideally, people should not need it. What then is the reason for its publication? Many Christians are missing what it truly means to be a Christian, despite doing everything that is Christ-like. It appears that many are pursuing good works in the name of Christ without understanding the process. The author emphasizes that God's whole purpose has been His presence in your life. Does this sound as if it's nothing new? If you keep using words like hope, faith, and confidence that are not backed up by practical action, it's like wearing a parachute and expecting it to save your life without you jumping out of the plane.

True to its title, this is a book that will not waste your time. Kevin White demonstrates that your true path to an authentic connection with God cannot be found in rituals and religion alone. What White aims to achieve in Get to the Point is to help you grasp the rich essence of your relationship with God. In a world where Christian knowledge is limited to Bible stories, misquoted verses, and the anything-goes interpretation of Scripture, White keeps it straightforward and stresses that God's whole purpose has been you in His presence and His presence in you. If you want to discover your reason for being, this inspirational Christian guidebook can point you in the right direction.