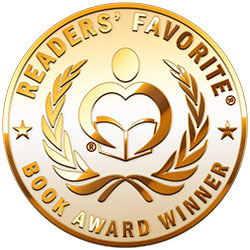 Reviewed by Mamta Madhavan for Readers' Favorite
Giant Killers: Overcoming Obstacles and Seizing Opportunities by Steve Lawson is an insightful and uplifting book that is helpful to all those who want to get rid of obstacles in their lives and become giant killers. The book is a useful tool and provides a foundation on which anyone can build their success. The author uses the Bible story of David and Goliath to speak about fear, intimating experiences, and life experiences that hold us back from seizing opportunities at the right moment.

The book is both inspirational and motivational and the tips and techniques are helpful to readers, enabling them to look into what is stopping them from being successful and how to effectively remove those blocks. The author also reiterates the power and grace of God. The book also has some good biblical references. The five sections - Identity, Discipline, Graciousness, Action, and Hope - give good suggestions to readers and will definitely help them to fight their demons. The many examples of individual life experiences will help readers connect well with the author's words. The book also encourages readers to be focused on goals instead of being weighed down by obstacles.

The book is an eye-opener and is a simple, fun, and quick read. The book will also make many readers turn towards God and His grace and receive His blessings. The book also shows us how to apply the character traits of David to one's life and have a better and closer relationship with God.