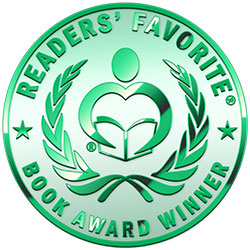 Reviewed by Romuald Dzemo for Readers' Favorite
Gold Rush by Jennifer Comeaux is a captivating romance for young adult readers, a story that speaks about the friction of falling in love and holding on to a dream. Can love and a dream be bundled together? What if that dream could mean everything? Liza Petrov's eyes are set on winning the Olympic Goal Medal in skating. She is beautiful, disciplined, and utterly focused. But then Braden Patrick happens and, instead of following the discipline that has led her thus far, she is compelled to follow emotions and feelings she'd never felt before. The question is: Can she pursue this romance and still find the strength to keep up the pace in her pursuit of the gold medal?

I love watching skating and Blades of Glory has been one of my all-time favorite sporting movies. Gold Rush made me relive the same experience I have every time I watch this movie. It will come as a huge surprise if the author, Jennifer Comeaux, is not herself a hard-core skater because she has the gift of making the ice rink come alive with her characters. Her descriptions of the sport, the movements, and the overall science are the work of great research or experience, and the reader has the impression that she is a master in the sport.

That said, Gold Rush is masterfully written — no doubt about that — and the characters are well-imagined. From the very beginning, the author portrays the protagonist as anxious and determined, and the reader becomes keen to watch her progress. Jennifer Comeaux carefully builds suspense around the idea of the gold medal and the reader pays attention, reading feverishly, longing to see what happens at the end. Although the plot isn't so complex, it is designed to keep the reader engaged as the story unfolds and as the different layers of the characters are unveiled. The story is as entertaining as the ice rink itself, and it is satisfying to watch as the characters evolve.