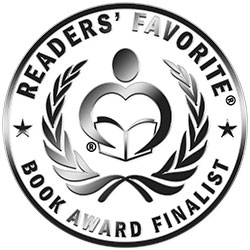 Reviewed by Christian Sia for Readers' Favorite
Good Sexual Hygiene & Spiritual Attitude by Anthony A. Morris is a self-help book with biblical foundations that explores the mind of God regarding heterosexual relationships. In this book, the author challenges the libertine ideas on sex and contemporary attitudes that deflect humans from pursuing healthy and empowering sexual relationships. In the note to the reader, the author explains that this book is a counseling aid on spiritual ethics, sexuality, and health and that it provides advice on how to improve moral behavior. The way he goes about it is interesting. He looks at contemporary realities and attitudes of mind towards the expression of sexuality and defines the boundaries while providing insights and advice on how to live the sexual experience in the light of God's creation.

Good Sexual Hygiene & Spiritual Attitude by Anthony A. Morris moves from an unusual definition of sex to handle very complex and sensitive topics such as starting it right, making the best choices, the destructive power of lies and how trust is affected and destroyed, the importance of hygiene, the experience of pain in relationships and what it means to take advantage of others in relationships and a lot more. The most glaring topic is one that deals with the gap between the old generation and young people and why communication, especially on very sensitive issues, sometimes is difficult and, in some cases, impossible. This book approaches heterosexual relationships from a unique perspective and I enjoyed the author's take on hygiene and taking care of one's self. The writing is simple and easy-to-understand; the ideas expressed are bold and thought-provoking. After reading Good Sexual Hygiene & Spiritual Attitude, readers will change the way they look at sexuality and health; in fact, they will change the way they look at and handle others.