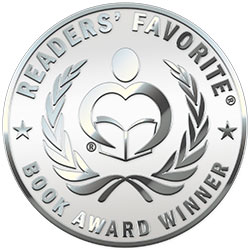 Reviewed by Teodora Totorean for Readers' Favorite
Starting from the premise that success is achievable, in Grit in Your Craw: The 8 Strengths You Need to Succeed in Business and in Life, Robert Luckadoo shows readers how to achieve success through diligence, tenacity, optimism, flexibility, discipline, resilience, confidence and purpose. The book starts with the story of the author's mother who, as a widow with no qualifications and no money, had the strength and tenacity to go back to school full time, raise her two children, and regain control of her life and well-being. As such, she became the perfect example of someone who achieved success by having the eight strengths Luckadoo talks about in his book. Furthermore, the author illustrates them with examples from his own personal life, from education and career, to various choices and challenges he faced over the years.

Grit in Your Craw: The 8 Strengths You Need to Succeed in Business and in Life by Robert Luckadoo is easy to read and understand, written in a friendly manner with the intention to reach out to anyone who needs some help in order to achieve success. The eight chapters are well organized around the main idea and they all finish with a call to action that anyone can apply to her/his own circumstances. From time management skills to finding a purpose, the book reinforces the idea that hard work and determination will get you where you want in life. The eight strengths will propel you on your path to success in both your professional and personal life.