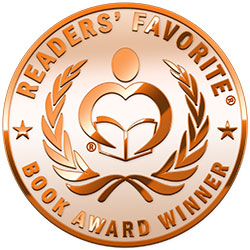 Reviewed by K.C. Finn for Readers' Favorite
Gunrunner: The Mario Oliveira Story is a work of non-fiction in the true-crime subgenre. It is aimed at mature readers and was penned by author team Mario Oliveira and Keith Knotek. The book follows Boston Detective Mario Oliveira as his investigation into a string of gang-related crimes results in his own tragedy. As he fights for his life after receiving six gunshot wounds, Mario flashes back over his investigation into arms dealer Matt Kramer and his partnership with ex-gang member Leon, which saw the pair enjoy major successes before the criminal elements they were pursuing decided to fight back.

This book depicts an incredible journey of an inspiring individual as their commitment to the ideals of law enforcement and community service sends them on an incredible journey to fight back against gang violence, which ends in a tragedy that nearly tears his life apart. Mario Oliveira's journey after the attack that came so close to claiming his life is inspiring, and the prose employed by Oliveira and Keith Knotek in this book manages to walk the fine line between authentically depicting a traumatic experience and inspiring hope in the aftermath. The way the book charts Mario's experiences before, during, and after the attack is simply sublime as he constantly fights to survive and do what is right for his city. Overall, Gunrunner is a book that will challenge readers with the harsh life and death reality for those on the front lines of law enforcement, but it is also an insight into an extraordinary member of the police and the fraternity that exists between those who have pledged to protect and serve.