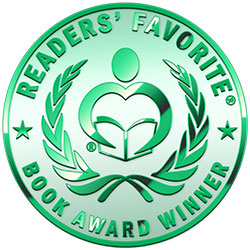 Reviewed by Vincent Dublado for Readers' Favorite
Losing a few strands of hair when you comb is usually no cause for alarm, yet many people find it worrisome and regard it as a dermatological affliction that requires a medical examination. In this second edition of his book Hair Loss: Options for Restoration and Reversal, Doctor Gustavo J. Gomez Ph.D. gives an in-depth medical perspective about what is important in the field of hair loss, as well as the many restorative treatments. The book begins by orienting readers on the physiology of hair growth and addresses male and female hair loss thoroughly. It also provides a historical perspective on hair loss treatments as well as the contributing factors. Finally, the book reviews the latest trends in restoration and transplantation techniques as well as alternative methods for correcting hair loss. The book concludes by examining possible trends.

The skinhead look is now a popular fad for those who are losing their hair, but it isn't the preferred solution for those who find hair loss and baldness to be a challenge. Many of those who are experiencing hair loss become susceptible to the latest marketing gimmicks and resort to remedies that often yield limited results. Gustavo J. Gomez has provided an invaluable guide that equips you with the necessary information about hair loss. Suffering from hair loss is bad enough; you don't deserve to be duped by costly and ineffective medical treatments. This book is a worthwhile investment when it comes to selecting the best option for treatment. Hair Loss helps to save you time by informing readers how to safeguard their financial resources, health, and hair. This is the only book you will need to tell you everything you need to know about hair loss intervention.