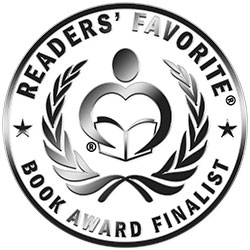 Reviewed by Jack Magnus for Readers' Favorite
Halloween Horror Nights Unofficial: Around the Globe: Hollywood and Beyond! is a nonfiction art/photography book written by Christopher Ripley. Ripley is an author and blogger who's made a study of Universal Studios Halloween Horror Nights for the last twenty-odd years. In this book, he escorts the reader on a journey back into the 1920s when Lon Chaney, Sr. recreated the Hunchback of Notre Dame and was the thrilling presence in The Phantom of the Opera. Traveling a bit closer to the present day, he studies the effects of Boris Karloff, Bela Lugosi and Lon Chaney, Jr. as they recreate zombies, vampires and werewolves to the vast delight of terrified audiences who made it clear that they enjoyed being frightened and wanted more. In 1986, the first of the Hollywood Horror Nights made its debut. It was not the first such horror event/party thrown by Universal Studios but, in many ways, it was the most ambitious and it certainly has been the most enduring. Hollywood Horror Nights are carefully scripted and prepared with the attention to detail of the most demanding theatrical production. Ripley describes each year's players, themes and opportunities to be scared out of one's wits in "you-are-there" detail.

Halloween Horror Nights Unofficial invites the reader to experience vicariously countless chills, thrills and outright gross buckets of blood as he lovingly shares the details of each the last three decades' incarnations of Halloween Horror Nights. While I've never been to one, I will readily confess that Halloween is my favorite holiday, and the idea of spending it as an unsuspecting tourist in a nightmare spun by the likes of Barker or del Toro is intriguing indeed. I loved learning how these spectacles are put together, every detail polished and perfected before the first brave soul enters, and I was most impressed by the author's erudition on all things horror. This well-written and enthralling romp through Hollywood Horror will have readers considering how they can make the trip west to get in on the fun next Halloween. I know it has me doing just that. Halloween Horror Nights Unofficial is highly recommended.