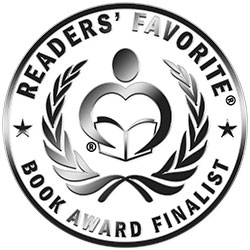 Reviewed by Mamta Madhavan for Readers' Favorite
Happy Tears & Rainbow Babies by Natasha Melissa Carlow is a heartwarming story in which young readers learn about rainbow babies and happy tears along with Rosie and Capi. The story tackles the subject of loss, pain, and miscarriage. Mommy and Daddy take Rosie and Capi for a walk and they soon reach their favorite pond. Mommy sets down the blanket and suddenly Rosie spots a rainbow. Mommy and Daddy look at the rainbow and smile at each other. A tiny tear rolls down Mommy's cheek. Daddy tells them that when there is a lot of happiness inside it can spill out as tears. Rosie is curious to know why they love rainbows so much. How do Mommy and Daddy explain to Rosie and Capi about the symbolism of rainbows?

The story is beautiful and the author approaches a difficult topic with finesse and elegance. The illustrations by Keevyn Mohammed and Kyle Stephen are bright and as colorful as the rainbow and its beauty. It is informative for readers to learn about the symbolism of the rainbow and what it represents. The book also captures family bonding along with how to bring up the topic of miscarriage and saying goodbye to babies before they are born. It is a good story for all parents and children, and the author's perception of the spiritual beliefs that exist in families has been knitted into it deftly. This is not a topic that is usually spoken about in children's books and that makes the story unique and fresh.