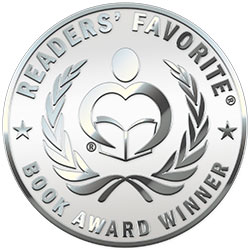 Reviewed by Jane Finch for Readers' Favorite
Haunting Me (Haunting Me Series Book 1) by Nikki LeClair tells the story of Phoebe Mercer, a law assistant yearning to be a fully-fledged lawyer, not only for self-gratification but to impress and appease her overbearing soon-to-be mother-in-law. She is unwittingly dominated by her boyfriend, Riley, railroaded into an engagement, and journeying down a path she has no control over. That is, until she is run over by a hot dog cart and suffers a concussion, with the result that she appears to be able to see and hear ghosts. Well, one in particular, who is determined that Phoebe will use her legal knowledge and abilities to help solve the mystery of her murder. The ghost's murder, that is.

This story has a great start, transporting the reader into Phoebe's world that is spiraling ever forward and Phoebe, it seems, is completely not in control of her life. An annoying ghost is quite a comical addition and, whilst at first is a bit of a surprise in what seemed a fairly normal life, turns the story into something completely different and really rather appealing. The characters are great: a manipulative and controlling boyfriend; a potential mother-in-law from hell; a ghost with her own agenda; and a protagonist who is pulled from one to another as she endeavors to please them all. After the initial shock of the ghost, the story settled into a somewhat comical yet strangely serious book which was completely enjoyable and entertaining. Being Book 1 in the Haunting Me series, this promises to be a series worth following.