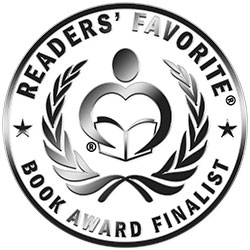 Reviewed by Edith Wairimu for Readers' Favorite
Set in 1529 in Edinburgh, Scotland, Heart of the Highlands: The Raven by April Holthaus follows the experiences of Adelyn Scott, a descendant of Roland de Velville, as she seeks refuge from her cousin, King James V of Scotland. Pursued by powerful men for the alleged murder of her husband, a violent and unfaithful English duke, Adelyn pleads her innocence and seeks her cousin's help. One of the men listening to her plea is Eamon MacLeish, a personal guard and advisor to the king, whom she had met earlier. Adelyn is drawn to his kindness, a sharp contrast to her deceased husband's selfish nature. Eamon and Adelyn work together to solve the crime she is accused of. But Eamon has a lot to lose and must choose between his loyalty to Adelyn or to the king.

In Heart of the Highlands: The Raven, April Holthaus weaves a mystery within a moving romance story between Eamon and Adelyn. The book begins with an exciting scene as Adelyn flees from her late husband's men for King James's castle. At first, she is refused entrance until Eamon intervenes. The feeling of anxiety for Adelyn's fate continues throughout the book as she and Eamon try to prove her innocence. Details about the era are included and enrich the story. Adelyn's and Eamon's interesting backgrounds are explored including Adelyn's short time with the duke. The details provide more comprehensive descriptions of the two main characters. Various characters in the story face intriguing personal conflicts. Fans of historical mysteries and romance novellas will love reading Heart of the Highlands: The Raven by April Holthaus.