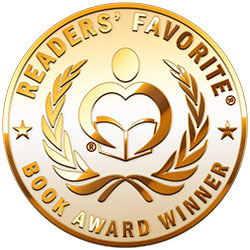 Reviewed by Melinda Hills for Readers' Favorite
Dreams foretelling the future rob Sorcha Cunningham of peace in this compelling Highland historical romance, Heather House: Witch of the Moors by Carmen Caine. Leaving the haven where she has grown up, Sorcha travels to the Montgomery clan where a Cunningham is the earl's wife. Instead of finding kinship, Sorcha becomes a servant, embroiled in the conspiracy to overthrow Robert Montgomery. Under the protection of Robert's handsome brother, Alec, Sorcha finally feels safe. She may have changed the course of the future, but the ringleader of the uprising, Hugh, is more devious than anyone suspected. Accused of witchcraft and taken to the king for a trial and execution, Sorcha almost gives up hope. Alec is determined, though, to save Sorcha's life, as well as bring Hugh to justice, in spite of the king's determination to follow Hugh's self-serving advice. Can Alec rally his clan to Sorcha's defense or will the underhanded Hugh succeed in destroying what the Montgomerys hold most dear?

Thrilling and compelling, Heather House: Witch of the Moors by Carmen Caine offers wonderful historical detail in an intense romance story. Vivid descriptions of people and places, along with natural dialog in a Highland dialect, make the story come alive so that you experience the longing, uncertainty, fear and relief just as the characters do. The story flows naturally with plenty of ups and downs, and provides a clear picture of the horrors experienced by women at the mercy of men with an agenda to hurt others simply by hinting at witchcraft. Great story! I felt as though I was living it along with the characters. This is certainly a book that is hard to put down, but the good news is that when you do, there is another volume waiting.