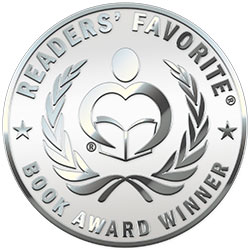 Reviewed by Jack Magnus for Readers' Favorite
Heir of Ra is a young adult action and adventure/historical fantasy novel written by Maciek Sasinowski. Alyssa was enjoying a moderately challenging climb in Peru and was at 358 meters of elevation when she got the call she had been waiting for. Her dad's appeal to the Egyptian Council of Antiquities had finally, and surprisingly, been granted. Alyssa immediately began figuring out how she could leave the Peruvian dig site and most efficiently get to Egypt when her dad blindsided her with the news that they were only giving him one day to search the site. He knew it was disappointing, but he wanted Alyssa to stay in Peru and continue supervising the site there. But he failed to reckon with the determination of his sixteen-year-old daughter. Even being high up on a cliff face wouldn't deter her from getting to Egypt and going in with him.

Maciek Sasinowski's historical fantasy/science fiction novel for young adults, Heir of Ra, is a fast-paced and enthralling book that incorporates elements of time travel as Alyssa fights to unravel the mystery of the illness that has left her father at death's door. Sasinowski's plot is a marvelous one that recreates Egyptian mythology and refashions it in a thought-provoking and ingenious manner. I loved the high-tech elements of this story, and found the characters to be credible and well-defined, particularly Alyssa, who is a resourceful, strong and independent young woman. This well-written and engaging story is geared toward a young adult audience, but anyone who enjoys archaeological quest novels will have a grand time reading it as well. Heir of Ra is most highly recommended.