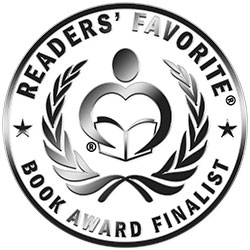 Reviewed by Chris Fischer for Readers' Favorite
Wow! Just, wow! That's exactly what I thought when I finished reading Hell is Naked by author duo Jean James and Mary James. This story grabbed me from the very start and kept me obsessively reading all the way through to the very end! Follow the story of Warren Roberts, a man used to his role as a tough guy. SWAT team member, all-round macho man, he finds himself in one of the most embarrassing roles of his life, that of an undercover agent as a movie extra. Warren longs to get back to what he loves best, the manly world of real detective work. It takes him only a short time to find the object of his worth, Rainy Wray, although he's not quite sure why anyone would want to find her. It doesn't take him to long to figure out that there's more to Rainy and her situation than meets the eye, and soon he realizes that he just might be fighting for both of their lives. Will they make it through? You'll need to read the book to find out!

I very much enjoyed Hell is Naked. Authors Jean James and Mary James have done a great job in creating characters that their readers will relate to, connect with, and truly come to care about. If that isn't a hallmark of a great author, I'm not sure what is. Their writing style is crisp and full of action, and has a great deal of humor as well. Any reader looking for an exciting, action filled and fun new read of fiction should absolutely give this book a chance. I am so pleased to be able to highly recommend Hell is Naked and look forward to reading more from Jean James and Mary James as soon as I possibly can!