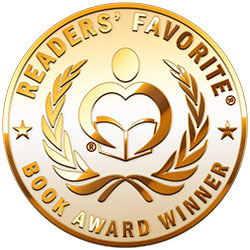 Reviewed by Jack Magnus for Readers' Favorite
Henry and Tom is an action and adventure novel written by Michael Atkins. A San Diego native, Tom Campbell grew up loving the ocean and sailing, and he dreamed of becoming an oceanographer like Jacques Cousteau. He studied marine biology in college but soon found that the Cousteau Foundation wasn't hiring. He realized he'd need a different route to make marine science and exploration his life. He worked his way up from an entry-level job at the Scripps Institute of Oceanography to being their Director of Public Relations. On his usual morning run on the sandy shores of Pacific Beach, Tom saw a young sperm whale calf stranded on the sand. His tail was torn, and the circling Great White sharks in the water explained the young whale's actions. Tom waited with the 18-foot-long youngster and spoke to him while the Cetacean experts were on their way. The whale seemed to click in response to what Tom said, and Tom decided that the whale needed a name, so he called him Henry. Henry was distressed when help arrived and Tom was leaving, so Tom stayed until the exhausted whale was safely in the water hours later.

I just finished reading Henry and Tom, Michael Atkin's action and adventure novel, and my mind is still visiting the waves and the sandy shores of Pacific Beach in San Diego. I love the area and spend as much time as I can in the water, so this book was of particular interest to me. I sat down and was spellbound by what I read. Tom and Henry is beautifully written and filled with powerful and moving images of the great whales, the Pacific Ocean and the marvels to be found therein. Tom's story is also grand and inspirational as the man rediscovers the dreams he had put on hold for far too long and sets out on his great adventure. Reading Henry and Tom was an exhilarating and profound experience for me, and I am so very impressed by the story Michael Atkins brought to life. Henry and Tom is the best thing I've read in an awfully long time, and it's most highly recommended.