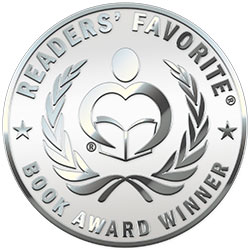 Reviewed by Samantha Harvey for Readers' Favorite
Here Comes Ingo by Odeta Xheka is a picture book for children about a beautiful scarlet macaw named Ingo, who is sitting on her eggs, dreaming of a more adventurous life. We live out the daydreams of Ingo as she flies around in a happy land of cupcakes, visits with frogs and other animal friends, and rediscovers the forest she calls home. After visiting all her friends and mentally enjoying her home of Brazil, she then greets her new babies as they hatch from their eggs. We are taken through Ingo's imagination by way of vivid, colorful pictures, depicting the longing of this beautiful bird for a life outside the nest.

Here Comes Ingo is beautiful with vivid colors and intriguing artwork that takes you on the dream journey of Ingo. Even without the author's note to children that may choose this book, the illustrations tell the story perfectly. I could feel the want and need for a more adventurous life from this macaw sitting on her eggs, awaiting her babies. I enjoyed how the author included the note to young readers, providing educational information about macaws and their habitat. As well as telling the story of Ingo, it is the perfect prologue to the visual story to be discovered. Odeta Xheka captivates the young reader's eye with stunning colors, abstract shapes, and visual storytelling. Here Comes Ingo is a great addition to every child's library to enhance their imaginations.