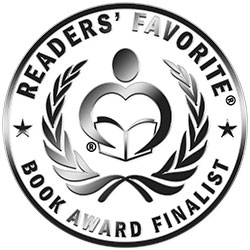 Reviewed by Grace Masso for Readers' Favorite
Hidden Doors, Secret Rooms by Jamie Eubanks immediately presents a woman walking through the blizzard, shivering and exhausted, leaving tracks in the snow, and hugging her five-year-old child to her breast. The woman is Jillian Braedon, who is badly hurt and pursued by the FBI. When she falls unconscious, her daughter, Valerie, faces the inclement weather in search of help and finds John Mills' cabin. John Mills, a recluse who walks with a cane, rescues Jill. Jill's journey through recovery also unearths other disturbing mysteries and Mills quickly understands that he is the only thing standing between Jill and those who will stop at nothing to kill Jill and her daughter for a secret that once protected them.

Jamie Eubanks' storytelling skills are stellar and the reader is pulled into the narrative right off the bat. The story starts in the midst of action and it introduces a compelling premise. A woman who is wounded and bracing against the storm with a five-year-old daughter immediately intrigues the reader who wants to know who is pursuing them, and why. The author doesn't provide instant answers but gets readers interested in the characters as the plot builds from one explosive moment to the next. The story is emotionally strong and readers will adore Mills, a character that is physically challenged, suffering from pain in his leg that keeps him awake at night. As the bond between these characters strengthens and a struggle for survival continues, new paths open for each of them. The writing is exceptional and the descriptions are vividly written. Characters are enriched by the author's masterful handling of backstory. Hidden Doors, Secret Rooms is a perfect read for fans of mystery and deftly plotted stories with unforgettable characters.