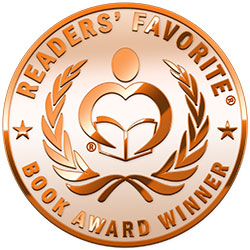 Reviewed by Joanie Chevalier for Readers' Favorite
Hidden in Berlin by Evelyn Joseph Grossman is a riveting Holocaust memoir. Evelyn Grossman tells the story through the eyes of her mother and father, Lilo and Ernst, and her own research about the tragic era of Hitler's evil regime. We all know the history, but to read about this family and how they survived and persevered, through terrifying bombs dropping, hunger, loneliness, and living in small quarters, is something we all need to be reminded of to be grateful for every moment of our own lives. Seeing the photos of the author's parents and family are a personal touch and made this terrifying era come to life. With grit and determination, Lilo, Ernst, and Ernst's mother survived.

I was amazed by Evelyn Joseph Grossman's research in her Holocaust memoir, Hidden in Berlin. Growing up, she recalls her parents not talking much about their ordeal during Hitler's regime and their suffering. As Jews, they were forced to hide for nearly two years. They heard about others leaving and never coming back. In fact, every other member of their families didn't survive, except Ernest's mother, who stayed with him in a small room for almost two years. Evelyn and her mother, Lilo, traveled to Germany in 1995 after it extended an invitation and they met up with long-lost childhood friends of Lilo, as well as the daughter of the woman who helped keep Lilo alive in 1943 through 1945. It was Evelyn Joseph Grossman's mission then to nominate Hannah Sotschek and her daughter, Eva Cassier, to be recognized as Righteous Among the Nations, an honorary title bestowed on non-Jews who risked their lives to save Jews during the Holocaust. Hidden in Berlin is a story you won't soon forget.