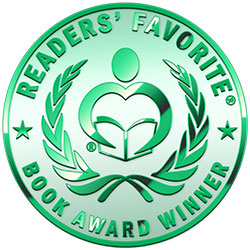 Reviewed by Rabia Tanveer for Readers' Favorite
Hidden Truths by Mary D. Brooks is the third installment in the Intertwined Series. Eva and Zoe are back and this time their lives are coming full circle. We started the story after World War II ended. Eva and Zoe met under the most peculiar circumstances, became friends, then lovers, and now they are partners. They are finally settled in their new life in Australia. They have come to terms with society. Eva and Zoe are not finding acceptance, but the tolerance of society is much better than a vicious demeanor.

After the end of the civil war, the Greek government asked all Greeks to return to their motherland and claim what is rightly theirs. Eva wants Zoe to return and get back what was hers, but Eva also has to return to Germany and face what is left of her beloved country and the people she loved. They understand that their way back is not going to be easy, especially after the bloody war, but they need to sort out their past before they can make a future together. Will their past friends and memories drive a wedge between the two lovers? Or will their love survive it all and win the battle against the past and the distance?

I said it before and I will say it again, Mary D. Brooks is a great writer. Brooks has managed to invent a set of characters that are strong women who do not need a man at their sides to help them in situations. Instead, they rely on their own strengths and their intelligence to survive and live a happy life. Eva and Zoe are true companions in every sense, and they know each other very well. They know that their love can only thrive if they fight and let go of the past. This is exactly what they did, but they did it together. No hypocrisy here and no deceptions. Another nice, clean romance that fills your heart. A wonderful novel!