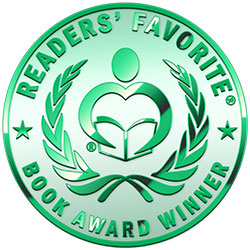 Reviewed by K.C. Finn for Readers' Favorite
Higher Connections: Humor and Inspiration from a Certified Public Pothead is a work of non-fiction discussing lifestyle and recreational drugs. It is best suited to the adult reading audience owing to the drug references and some use of strong language, and it was penned by the team of Eric and Alexandrea Right. In a world where many people worry about serious life issues in a collapsing economy and a hateful political climate, Eric and Alexandrea take time out from the hubbub of this wild modern landscape to discuss the benefits of marijuana, and the changes it has made to their outlook, social life, and general happiness.

There are many advocates out there for the use of marijuana as a social lubricant, stress reliever, and health-improving drug, and it will certainly be refreshing for many readers to take this slice-of-life work by Eric and Alexandrea Right in their stride, rather than reading a medical or prohibitive text. The narrative feels like a friend telling you the tale of their journey with the drug, which is not without its ups and downs but certainly promotes a lifestyle where we simply don't worry as much. This is a message a lot of people could certainly get behind. Higher Connections offers a light-hearted and enjoyable read for those who want to experience the positive side of life and those who are either already marijuana enthusiasts or have wondered what its benefits might be to their own lives.