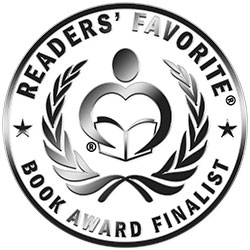 Reviewed by Maria Victoria Beltran for Readers' Favorite
Home In Good Hands: A Homeowner's Guide to Construction and Renovation by Simon Dauphinee is a must-read for those who are planning to construct or renovate their homes. Topics include Finding a Reliable Contractor, Reviewing Quotes, Reviewing Contracts, Order of Operations, The Renovation Process, Becoming the Ideal Client, Advice from Homeowners, and a very helpful Glossary of Common Terms. In short, the author walks you through everything you need to know from the start of your project until the finish. He also provides advice and a sample quote that should prove very helpful to the homeowner. The book highlights the questions to ask when you talk to a contractor, making sure you start your project right, and all the important points to watch out for so that your dream house becomes a reality.

Simon Dauphinee's Home In Good Hands is written for those planning to build and renovate their homes and it certainly does not disappoint. With almost two decades of experience in the industry, the author is highly credible. The book is a treasure trove of information, tips, and guidelines to prevent readers from making expensive mistakes and any misunderstandings. Short and to the point, reading this book not only saves you money and time but also helps you avoid frustration and disappointment for a job done exactly as you want it. Renovating or building a home can be a daunting task but, with this book, it can be an enjoyable and fulfilling undertaking. Home in Good Hands is an ideal gift for friends and family members planning to build or renovate their homes!