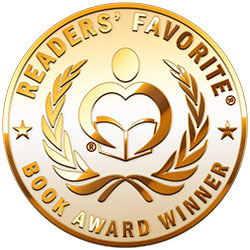 Reviewed by Scherry Jenkins for Readers' Favorite
Shanna Hatfield is well known for writing sweet romances with characters the reader can easily embrace. She has done that once again with her novel Home of Her Heart, set during the time of WWII. Sergeant Klayne Campbell grew up as an orphan, never feeling loved or able to love in return. Then one night, while lingering behind a Christmas tree in the corner, Delaney Danvers caught his eye... and soon his heart. By February the two were married, the day before Klayne left on a dangerous mission to fly over Tokyo. After being severely injured in a plane crash, he fights his way back by holding on to his love for Delaney. All the while, Delaney has no idea if Klayne is dead or alive. All she knows is that he left her the day after their wedding night and she has heard very little since then. More tragedy hits the Danvers family that Delaney has to deal with alone. Although she still loves Klayne deeply, can she forgive him if he returns home?

This story was incredibly sad and although there were a few moments of smile-worthy pages, the majority of the book was just downright sad. Tears streamed down my cheeks on numerous occasions. During the months of waiting for Klayne to return, the story dragged a bit, and I felt the frustration that Delaney must have felt. This sadness is not necessarily a bad thing. It just proves that Shanna Hatfield writes to your heart. This is not my favorite of Shanna Hatfield's books, but it is certainly read-worthy, especially if you enjoy books set in the era of the 1940s. There were interesting time period references to things like chocolate chip cookies, food rationing, war bonds, homemade cloth diapers, music and Bob Hope movies.