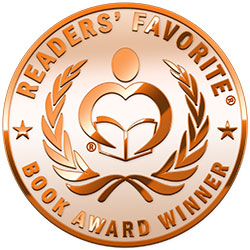 Reviewed by Tiffany Ferrell for Readers' Favorite
In Hope by Kealy Connor Lonning, we realize that hope is a strong word and that there are lots of things to hope for. You hope for strength when you have none; wise choices, blessings, and joy, to name just a few. Hope is something that all ages can learn about. Hope keeps you going, and it also helps others to keep pushing on as well, looking forward to better days. I thought Hope was a very uplifting and comforting read. It's an abstract subject, but one that all readers can understand and relate to.

During these uncertain times when there's not much to look forward to, and it feels like things are getting worse, hope is a powerful thing to have. It's very important for young children to know this. Hope keeps dreams alive and we want our children never to stop dreaming. I found this book very well written and it gave many examples of what to hope for. The illustrations are very beautiful and colorful, which is something that will draw young readers' attention to the subject matter. It's a simple read but has a very powerful message that I think people of all ages can appreciate and enjoy. It's definitely a book I would recommend to my friends with young children. I'd even recommend it to my fellow adult friends who are having a rough time right now. I would love to read more of Kealy Connor Lonning's children's stories and overall more of her work.