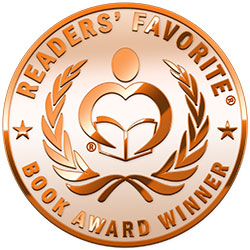 Reviewed by Joy Hannabass for Readers' Favorite
"Hopping Roller Coasters" starts with Rachel being diagnosed with cancer, but the story goes back in time, where a bipolar Rachel falls in love with her daughter, Marina, a small bundle of pink weighing three pounds. "Hopping Roller Coasters" takes readers on a journey from the beginning of Marina's life through the times of Rachel being diagnosed with cancer, and their years after. Though Rachel failed many times as a mom, she was also there for Marina all during her life, standing up to teachers, doctors, hospitals, institutions, and any others along the way. For me, this book was sometimes very difficult to read, because of the situations Rachel and Marina found themselves in. It was sometimes very heartbreaking and touching.

I appreciate the author's bravery and honesty in telling her story. It might have taken a lot of courage and just plain guts on her part to be so real in the situations that took place. Readers can clearly see the love and determination between this mother and daughter. I feel Rachel Pappas will help readers so much because her story is real and honest, lived by her, and readers in the same situation will identify with her and believe her. Overall, I thoroughly enjoyed Rachel and Marina's story. The strength and support that Marina shows to her mom was heartwarming and moving. Rachel clearly shows that the struggles, difficulties, illnesses, heartbreaks and heartaches, didn't tear them down, but gave them a strength and courage and a love for each other that they probably wouldn't have known otherwise. I highly recommend Rachel Pappas's "Hopping Roller Coasters" to anyone. This is a book that can be of help and benefit to anyone who reads it. And I hope to read more from this wonderful family.