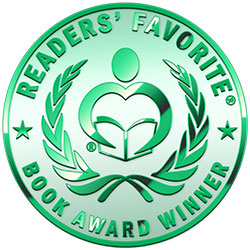 Reviewed by Vincent Dublado for Readers' Favorite
How far will you go to follow your dreams? How to Hug a Cloud by Jacqueline Vollat is a warm and inspiring children's story about a young girl named Lilly who is passionate about achieving her dream of hugging one of those floating clouds that look so fluffy. She makes a plan to get up in the air. She climbs a tree, but she slips off a branch and scrapes her knee. Her next set of plans proves futile. Running to the top of a hill, tying herself to a giant balloon, and even hitching a ride on a giant bird didn't help her catch up with the swift-moving clouds. It hurts Lilly to think that her goal is uncompleted. Then winter came, and Lilly jumps with glee as the skies seem to have given her an opportunity to make her dream come true.

Children need to face challenges on their own, and the best way we can help them is to teach them the value of resilience. How to Hug a Cloud is a story that helps you to teach your children about the importance of not giving up. Jacqueline Vollat's fun-to-read verses in rhyme clearly reflect the ideals of one child's resolve to do whatever it takes for her goal to come true. Noor Alshalabi's illustrations have a shading quality that holds the images together with great detail as you join Lilly's adventure. The well-styled application of colors helps to emphasize the balance between fantasy and realism. It's a story that will remind children that resilience matters—something that they need when the going gets tough.