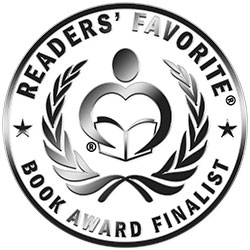 Reviewed by Jack Magnus for Readers' Favorite
Idia of the Benin Kingdom is a children's historical fiction picture book written by Ekiuwa Aire and illustrated by Alina Shabelnyk. Idia had the strangest dream on the night before the Igue festival. The villagers in Ugieghudu, in Benin, an African kingdom, looked forward to this day of dancing, music, and mouth-watering things to eat. Idia and her best friend Adesuwa were excited as they walked along the wooded path that led into town. They and the other young children had practiced a dance in honor of the festival. Her dream, however, kept hold of Idia's imagination. In it, she watched a woman who was a mighty warrior. She seemed virtually indestructible, no matter how many arrows were launched at her. And, after the fighting, this same woman helped to heal the injured, her knowledge of herbs and potions being indispensable to her healing arts. Idia loved to hear stories about battles and magic, but her own country was blessed with peace, and its people were happy. Who was this woman, and why did Idia have this dream about her?

Idia of the Benin Kingdom introduces young readers to the story of Queen Idia of Benin, who played an important role during the reign of her son, Esigie, who ruled Benin from 1504-1550. But don't let the dry historical facts deter you from selecting this book for storytime or even a bedtime read. Ekiuwa Aire's story is compelling and fascinating. Children become familiar with Idia when she is approximately their age. They get the premise of the story that dreams can be important and that their goals are worth working to achieve. I especially appreciated the fact that Idia's father is supportive of her desire to learn to be a warrior. What a grand way of showing a young girl that she's not limited by societal expectations and can take on any role in life.

Alina Shabelnyk's illustrations are superb! Each panel tells a complete story, filled with action, drama, and meticulous detail. Readers see the imagery of Idia's dream, her happy walk with her friend to the village for the celebration, and her studies under her father's tutelage. My favorite panel, however, would have to be the one depicting Idia and the other children dancing at the festival. There's so much to love about this picture: the depiction of motion, the joy expressed on the adults' faces, and those graceful dancing children. Idia of the Benin Kingdom is that rare jewel of a children's picture book that can be read over and over, and the historical information the author gives at the end of the book may get kids considering history in a whole new light. Most highly recommended.