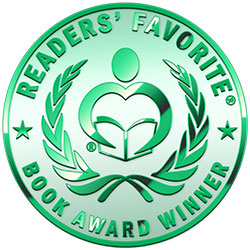 Reviewed by Doreen Chombu for Readers' Favorite
Everyone has an opinion on a topic they are passionate about. Unfortunately, it is difficult to air our views without offending others or being misunderstood. I'm Just Saying: A Guide to Maintaining Civil Discourse in an Increasingly Divided World by Milan Kordestani aims to encourage the civil sharing of views, with respect and understanding for each other's opinions. This book will help readers utilize an appropriate speaking and writing tone, avoid ego, biases, bad intentions, and intellectual deceit, and foster faith, trust, and a united consciousness. The author has given readers tools to be better listeners, pay attention, and focus on a discussion. Finally, he talks about how we can find common ground, handle different perspectives, and seek civil discourse by being empathetic and compassionate.

If you have ever been in an argument, this book will resonate with you. It will help you see the mistakes you made, and how you could have handled yourself. Being self-aware and open to new opinions is not easy to achieve because we are blinded by the belief that we are correct and the other person is wrong. I'm Just Saying by Milan Kordestani perfectly highlights the elements of civil discourse, which are an analysis of yourself and your opinions and the other party and their views. The author gives examples from his experience with his family, his start-up businesses, and his college years. He also provides meditation guides and Japanese approaches such as Kaizen for continuous improvement and Ichigyo Zammai to help you focus. The book is well-written with a consistent format, chapter summaries, and questions-and-answers sections. I enjoyed reading this book because it provided me with valuable knowledge on how to conduct myself in a discussion or debate. I highly recommend it to everyone because it will help us build a better world where we understand and respect each other and our differences.