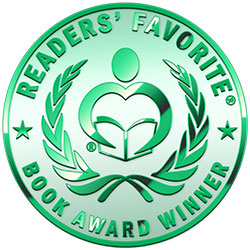 Reviewed by Amy Louise Hill for Readers' Favorite
In My Home We Believe by Odessa Stevens is a children's picture book that teaches about improving the world we live in. Children will learn a lot of important subjects by reading this incredibly informative book. There are seven topics that the author has included, some of which are Black lives matter, women's rights, and love is love. So what are you waiting for? Grab a copy of In My Home We Believe to discover what else the author has to teach young minds.

In My Home We Believe brought a tear to my eye when reading. The author has covered everything on how we can make the world a better place, and it is done by using colourful and creative illustrations that will grab young readers' attention, and allow them to learn more easily. The world can be a scary place, but with books like In My Home We Believe, children will feel comfortable navigating their way through life. I also feel that they will be confident in having their own opinions, and not allow other people to decide for them.

I honestly can't praise this book enough. I find it to be extremely important and vital in educating children about the world we live in at the moment because there is so much going on that could be improved but isn't. Children are the future and we need to continue working together to provide them with the skills and mindset they will need to succeed. Keep up the good work, Odessa Stevens! I look forward to reading more of your work.